Attract more leads and drive more sales for your Financial Services Company
Smarketing Cloud is a unique lead generation solution that helps businesses connect with potential customers in more meaningful ways. By personalizing communication and targeting interested individuals, we can help increase the likelihood of conversion into paying customers.
Need
Lead Generation
Services?
Book A Call With An Expert
TRUSTED BY OVER 300 COMPANIES
Looking to increase your lead flow?
Let us help you out. Smarketing Cloud is a complete lead generation system that uses AI and marketing automation to generate leads for your business.
By predefining how it will interact with potential customers, we can increase their interest in what you're selling, resulting in more conversions and more business for you.
Plus, since it's all run through the cloud, you can access it from anywhere at any time. So whether you're on the go or at your desk, Smarketing Cloud has you covered.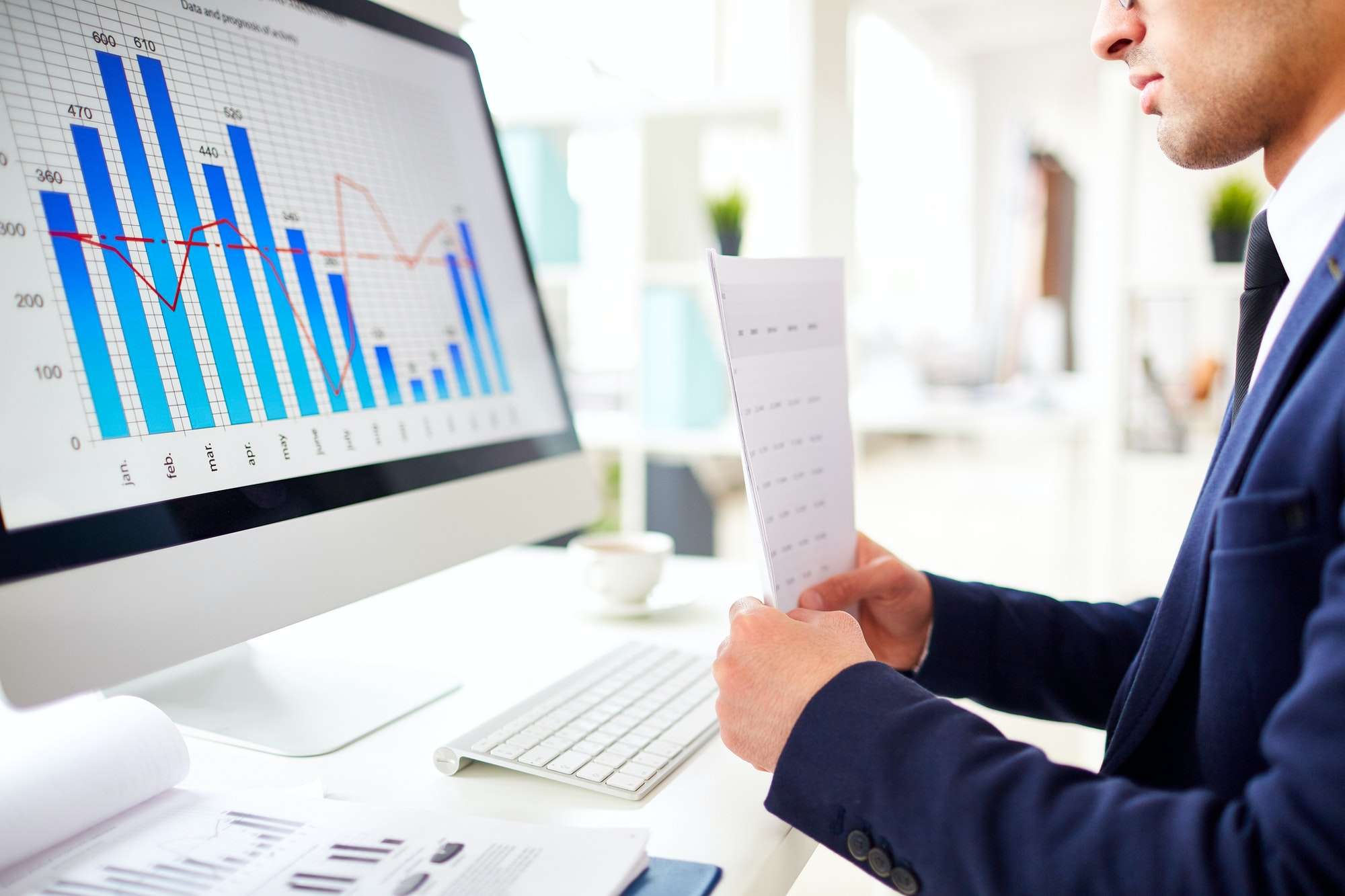 Search Engine Lead Generation
We will design, establish and implement a search engine marketing strategy that produces measurable results. We'll help you attract in-market prospects who are actively searching for your solutions using both paid and organic search engine marketing strategies.
When it comes to generating leads from the internet, no other form of advertising is more effective than online lead generation through powerful SEM campaigns on Google Adwords or Bing Ads.
We offer proven pay-per-click (PPC) services with extensive experience in building efficient PIPs so our clients don't have to worry about wasting their budget due to inefficient spending habits which can be common among uninformed advertisers looking for an affordable solution.
Our team has years of industry experience under its belt and specializes exclusively in digital marketing – not just SEO or PPC alone but everything between them as well!
Website Conversion Optimisation
Not A Website. A Sales Machine
We don't build websites that are just for looking at. We build sales machines! Our team will use your website to attract prospects and convert them into leads, guaranteed.
This includes the use of keyword research, on-page optimization, lead forms and captivating content. We will also provide you with a detailed analytics report that will help you understand how your website is performing. This way we can work together to make sure your site is converting prospects into sales!
Social Media Lead Generation
Build Brand & Generate Demand
Our Social Media Marketing services will help you build your brand and generate demand for your solutions. We know that a strategy of only one tactic isn't enough to hit the right demographic, so we use paid social media marketing tactics to augment our organic ones with metrics-driven goals that can be met if given sufficient time.
Our team has created packages specifically designed around different budgets which allow clients access all features at affordable prices.
Sales & Marketing Technology
Optimise Your Sales & Marketing
Smarketing Cloud is a cloud-based marketing automation platform that will most importantly synchronize your lead generation efforts with your sales pipeline. Smarketing Cloud has the ability to identify the best prospects for you, as well as make sure these actions are synchronized according to an opportunity's stage of development changes - like generating more leads when it becomes time for them to be converted into customers.
As a result, Smarketing Cloud will help your company focus on those opportunities that have the best chance of becoming sales. Aside from generating more leads and identifying prospects with potential to buy, this marketing automation software has other features too - like campaign management tools and lead scoring.
Are you looking for a lead generation company that can help you grow your sales?
We are a full-service marketing agency that specializes in lead generation. We offer a wide range of services to suit your needs such as customer acquisition, data-driven campaigns, and more.
Our team is made up of experts who understand the importance of generating leads for business growth. We will work with you to figure out what type of marketing campaign will work best for your company and budget.
Lead to Sales Conversion Rate
We Build A Profitable Lead Generation Machine For Financial Service Companies
Lead generation is the process of finding potential customers and turning them into leads for sales. It's a fundamental part of any business, but most businesses don't quite know where to start.
Most companies will try advertising, SEO, or cold-calling. The problem with these methods is that they usually only work in the short-term. They may generate initial interest, but they don't get to the core of what the customer actually wants and needs. There are many different types of lead generation, and this guide will show you how to generate leads from each.
What you really need is a multi-channel strategy.
Paid Google Ads Ads
are one of the most popular lead generation methods. They are usually the first method businesses try because they are relatively affordable and easy to set up. When you set up an ad, you create a specific message about what your company does, who it serves, and where people can find more information. The success of these ads depend on how well crafted your message is. If people don't understand what you're selling or why they should buy it, they won't click on your ads.
Search Engine Optimization
Search engine optimization is a long-term strategy that helps websites rank higher on search engines. It's the process of using keywords and other methods to get your website to rank higher on search engines like Google. The best thing about SEO is that it's a long-term strategy. You may not see results right away, but as you continue to work on your site, it'll gradually generate more traffic.
You can use many different strategies to improve your ranking on a search engine. One of the most effective methods is by including keywords in the title tag of your page or post. The title tag appears in the search engine results pages when people are searching for something related to your business. Another way to improve your ranking is by writing quality content that includes those keywords you want to rank for. Your content should be original and compelling enough for readers to enjoy reading it and share it with others who may also be interested in your business's products or services.
To make the most of this strategy, you'll need a few hours each week dedicated specifically to working on this area of your marketing plan (or you can outsource it). Once you've done enough work, you'll start seeing improvement in where your site ranks on search engines over time.
Paid Social Media Ads
Paid social media ads are a form of digital marketing which uses social media to generate leads by paying for the advertisement. This is one of the most effective lead-generation methods, because these ads have a much higher click-through rate than regular advertisements. The cost per click (CPC) on Facebook is €0.86, while on Google it's €3.80.
Email Marketing
Email marketing is one of the most popular methods for generating leads online. It's a cost-effective way to stay in touch with people who have already expressed interest in your business. It's also a great way to promote your products because you can use templates, which saves you time and makes it easy to design email campaigns. The key to effective email marketing is being able to maintain a dialogue and connect with your customers on an emotional level.
Telemarketing
Telemarketing is an old school technique that is still used by many businesses. The idea is to sell your product or service over the phone. While this may seem outdated, it works surprisingly well. A survey found that approximately 90% of consumers prefer to be contacted with a telemarketing call rather than email or social media messaging.
So how do you set up a successful telemarketing campaign?
The first thing you need to do is figure out who your target market is and what they want and need. You then create a script for the salesperson and give them any information they might need on the customer in order to make a sale. Once the salesperson has their script, you'll want to find contact information for potential customers and add them into a database where they can be easily retrieved when needed.
Reach and influence customers everywhere
LEARN HOW TO GET BETTER RESULTS!
Book a free audit or consultation for your business. 
Frequently Asked Questions
Our tools, techniques, data and dedicated experts help our clients stay ahead of the curve, and the competition. We've a proven record of increasing sales in over 180 companies across 18 sectors.
Hiring a skilled in-house digital marketing team can be extremely expensive. When you partner with us, you get a highly talented team of specialists dedicated to your success at a fraction of the cost
Our company leadership team are marketing technologists and data nerds who have an unquenchable thirst for marketing strategy and innovation. You benefit from this culture of  continuous innovation.