A Better Way to Connect with Customers
Treat every moment with a customer as an opportunity to build a relationship. With WhatsApp, you can chat with people on their preferred channel through a customized experience that's quick to implement.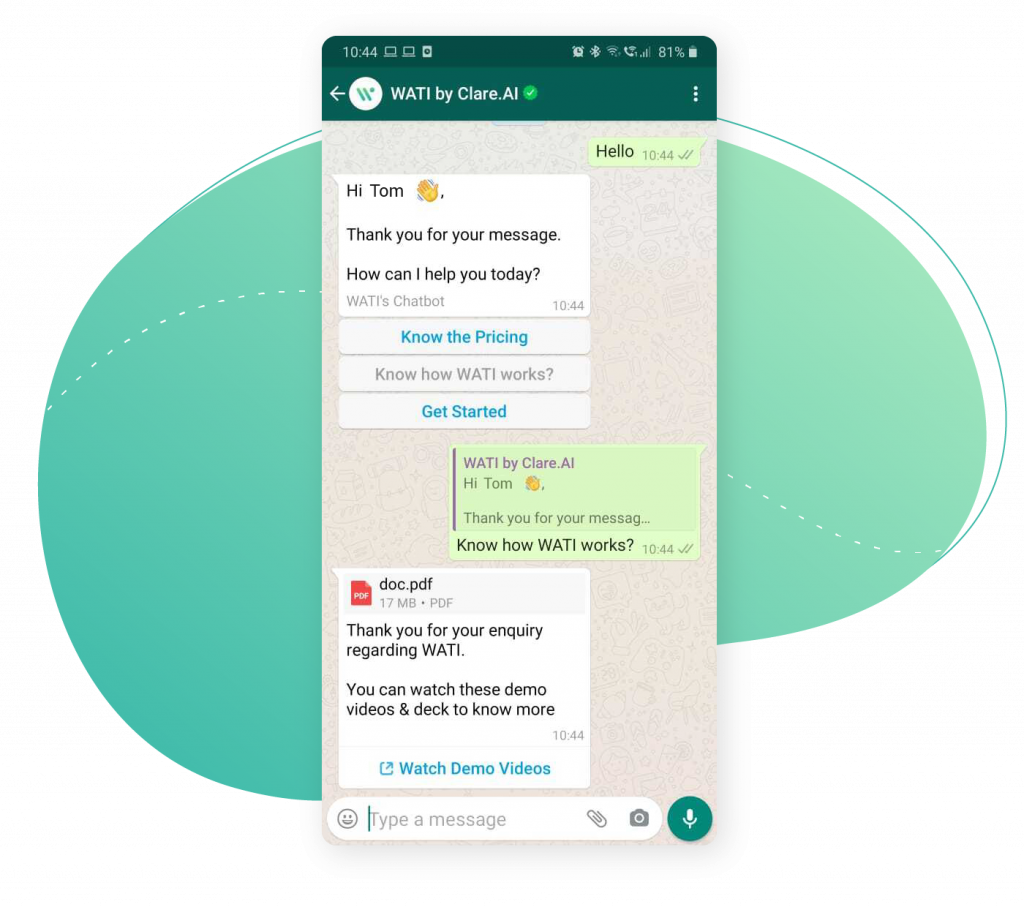 TRUSTED BY OVER 300 COMPANIES
WhatsApp Business Messaging
Engage customers in the moment and build brand loyalty
Marketing
Run ads that click to WhatsApp from Facebook or Instagram to start conversations with potential customers. Re-engage existing customers with personalized offers and recommendations that they choose to receive.
Selling
Drive incremental sales by building shopping experiences within WhatsApp conversations. Sell to audiences new to e-commerce with simple and convenient buying experiences.
Customer Service
Offer efficient, seamless customer support through conversations. Improve customer satisfaction and lower your service costs with automation.
The best business tools for WhatsApp
Personalize your customer experience with rich media capacity and personalized experiences so your support agents.
Reach your customers with order and delivery updates, location-targeted alerts, appointment reminders, and more.
Build WhatsApp alerts and convert more leads by instantly notifying your sales team. Never put your prospects on hold again.
Powerful automations for chat bots, auto-replies, and more. Plus, it works natively across all the channels you r customers use.
WhatsApp conversations managed in your business inbox
Connect to users on the world's most popular messaging app with our WhatsApp Messaging and Business Inbox platform.
Business Marketing Platform
Everything you need to to grow your brand and revenue online
WhatsApp Messages Software