#1 Web Design Agency Ireland
We are a multi-pronged Web Design and Digital Marketing Agency that provides affordable, quality online solutions for your business or organization.
A website that gives you the advantage!
get the very best creative and web design talent
Bespoke Web Design Service
Modern Web Design for all industries
Smarketing Cloud offers a wide variety of affordable web design packages, including packages for online stores, B2B corporate sites, and service-based booking sites.

Modern web design agency Dublin, Ireland is the best way to showcase your modern business, and we can help you do that!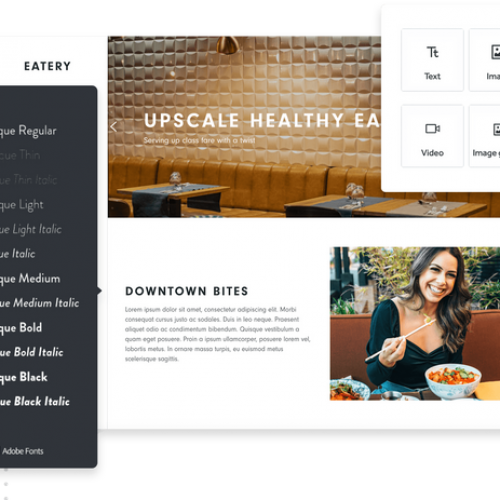 Stand Out from competitors
Smarketing Cloud specializes in creating websites that are cohesive with your business branding and have the ability to have high traffic to lead conversion rates.

Web design agency Dublin, Ireland offer a variety of different packages to meet the needs of all types of businesses.
look great on all devices
Mobile Optimised Web Design
With a focus on modern web design and user-friendly design, our team of professional developers are able to put together websites that work hard for you. Each website is SEO optimised with a focus on conversion, which means more quality traffic to your business, resulting in more sales.
With no upfront costs and options to pay as you go, it's a perfect opportunity for small businesses to get the professional look they deserve without breaking the bank.
Fully integrated Website Services
Your website seamlessly integrates with the rest of your sales and marketing platform, including CRM, forms, payments, email automation, scheduling, analytics, and more.
Or we can provide our customer cloud software as part of your packages. 
WE'll LOVE THIS TOOL TOO!
Our website wasn't really doing much for us and we where not even getting traffic to it. After working with Smarketing Cloud we are now getting a tone of traffic but more importantly a tone of inbound leads. Well worth the investment!
— Amy Dunne —
CEO
We had worked with a different agency before Smarketing Cloud but it didn't really work out, that all changed when we worked with Joe and the team at Smarketing Cloud. They are extremely professional and make everything simple - it just works!
— Andrew McCarthy—
Head of Marketing
7 Phase Web Design Process
Professional, Affordable Web Design Services