Outsourced Marketing Service
With our outsourced marketing service, you not only get the software you need to manage your business, but you get the dedicated marketing team you need to grow it — all in one platform.
a team working to grow your business
get the very best marketing and creative talent
Marketing Success Manager
Achieve marketing success
Marketing is always changing and evolving. Partner with a dedicated Marketing Success Manager who works as hard as you do to help you stay ahead of the curve. They focus on creating and executing modern digital marketing strategies to help you grow your business.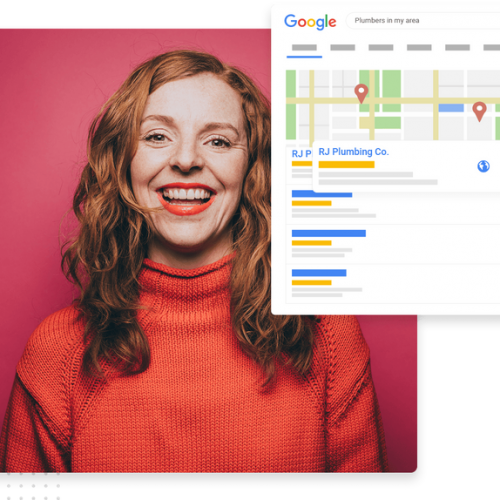 Content Marketer & SEO Specialist
Attract with content marketing & SEO
If you don't invest in organic growth, you'll always be a hamster on a wheel with a high cost per acquisition and low ROI. Our content marketing and SEO program will help you steadily grow your brand's organic awareness and results from search, social, email, SEO and beyond.
Social Media Marketing Executive
Stand out on social media
Smart marketing is about being where your customers are, and they're on social media! If you don't have a presence on social media, you're losing market share and sales to your competitors. Our social media management program will help you fix that.
PPC Advertising Specialist
Grow with multi-channel ads
If you're not promoting your brand across today's most popular digital channels, you're losing sales to your competitors. Our multi-channel advertising program will help you regain those sales by running eye-catching ads for your brand across search, social, display and beyond.
Build a professional brand
Whether you need professional design work, videos, photography, business cards, logos, tradeshow displays, you name it, we have you covered. Simply assign a creative todo through the platform to have a talented professional create it for you on-demand!
Why it's important to have a talented team
WE'll LOVE THIS TOOL TOO!
Smarketing Cloud has helped us become less reliant on expensive and often ineffective job boards. We are now able to attract passive candidates and have more than doubled our monthly placements.
— Amanda Borkin—
We had a candidate database that we were not really leveraging, Joseph and his team activated an automated system that keeps our DB engaged and helps us place more from these owned assets.
— John Laurens—
Everything you need to manage and grow your business.
Frequently Asked Questions