Engage customers at the moment of consideration
Allow customers to chat directly from the search results on Google Maps, Search, and Ads. Engage high-intent visitors, drive more sales, and provide efficient customer care.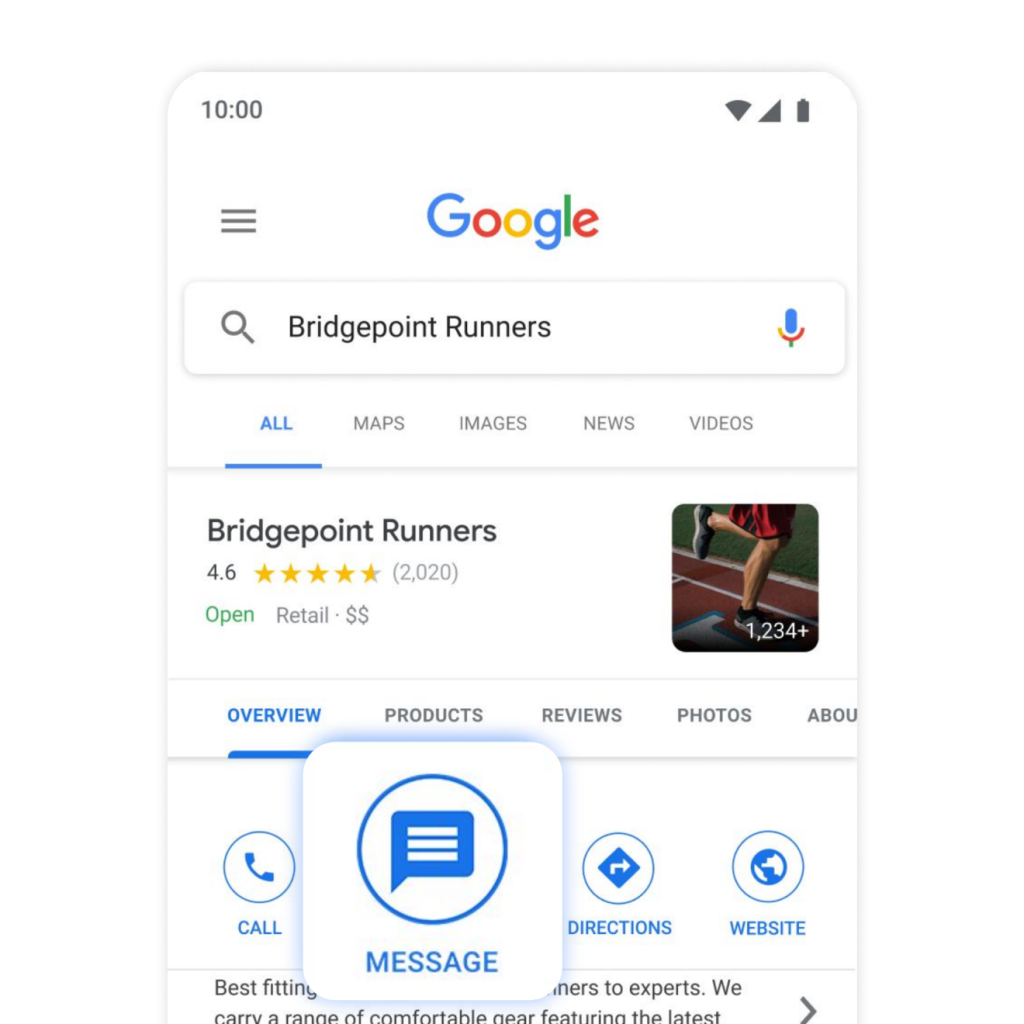 TRUSTED BY OVER 300 COMPANIES
Engage your customer in the moment
Take advantage of the world's most popular search engine
Convert high intent visitors through messaging
Potential customers are looking for answers and information on Google. Engage them through direct messaging, exactly when they're considering your products. No landing page required.
Reduce costly phone calls and support operations
Research shows 75% of consumers prefer to engage brands through private, asynchronous messaging versus more traditional methods like phone calls. Give your customers their preferred option to reach out, while reducing operational costs.
Get better business results with the power of Google
Improve conversion rates at a critical moment in the customer journey.
Provide customers with answers from the moment search on Google.
Engage with prospects just as they consider your brand or service.
Unlock efficient workflows and cost reduction with automation and bots.
Put your brand on the map, literally
There are 3.5 billion Google searches every day. Seize the opportunity with Google's Business Messages using Smarketing Cloud's powerful communications platform.
Business Marketing Platform
Everything you need to to grow your brand and revenue online
Business Messages Software